2021 Hall of Fame Inductees
Mr. Edward Bair
Program Executive Officer, Intelligence, Electronic Warfare and Sensors
1999 – 2007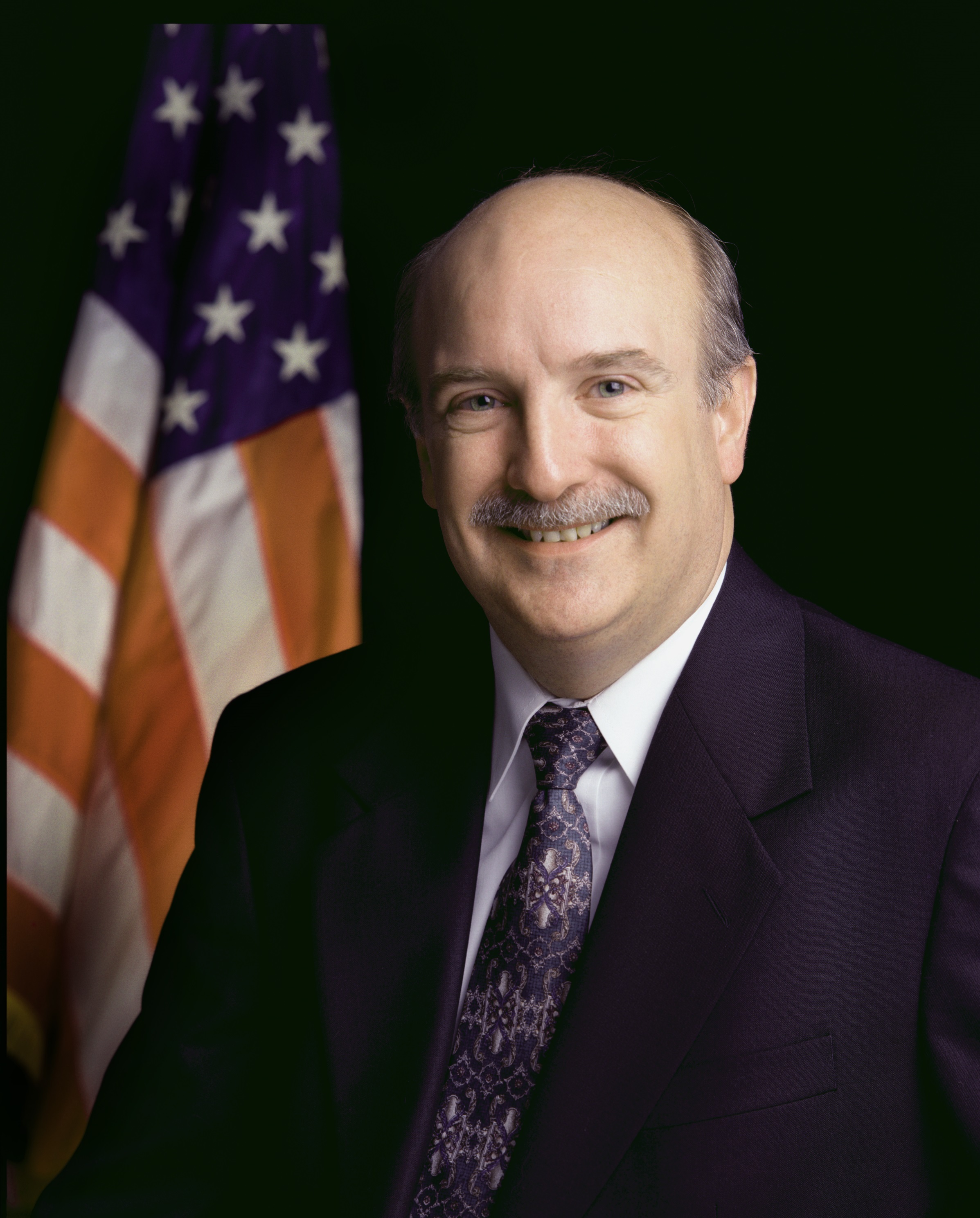 Mr. Edward Bair served 33 years as a government civilian, dedicating his career to the Program Executive Office (PEO) for Intelligence, Electronic Warfare and Sensors (IEW&S). As an original member of the PEO IEW&S since 1987, Mr. Bair has touched virtually every aspect of the organization and the systems it has fielded throughout the entirety of its history. He served in roles including the Business Management Chief, Deputy to the PEO, and in 1999, he was the first civilian selected to serve as the PEO. During his eight years as PEO, Mr. Bair skillfully led the organization through the early phases of Operation Enduring Freedom and Operation Iraqi Freedom, fielding over 200,000 systems. His budgetary expertise, skillful acquisition and adept leadership made him a mentor within the C5ISR community. He culminated his career as the longest tenured IEW&S senior leader. Mr. Bair's recognitions include: Presidential Rank Executive Award; Executive Management Award from Association of Old Crows; Distinguished Graduate from National Defense University; U.S. Army Meritorious Civilian Service Award (twice); U.S. Army Military Intelligence Corps Knowlton Award, and others.
LTG (Ret.) William Campbell
Program Executive Officer Intelligence and Electronic Warfare
1987 – 1992
Program Executive Officer, Command, Control, Communications Systems
1993 – 1997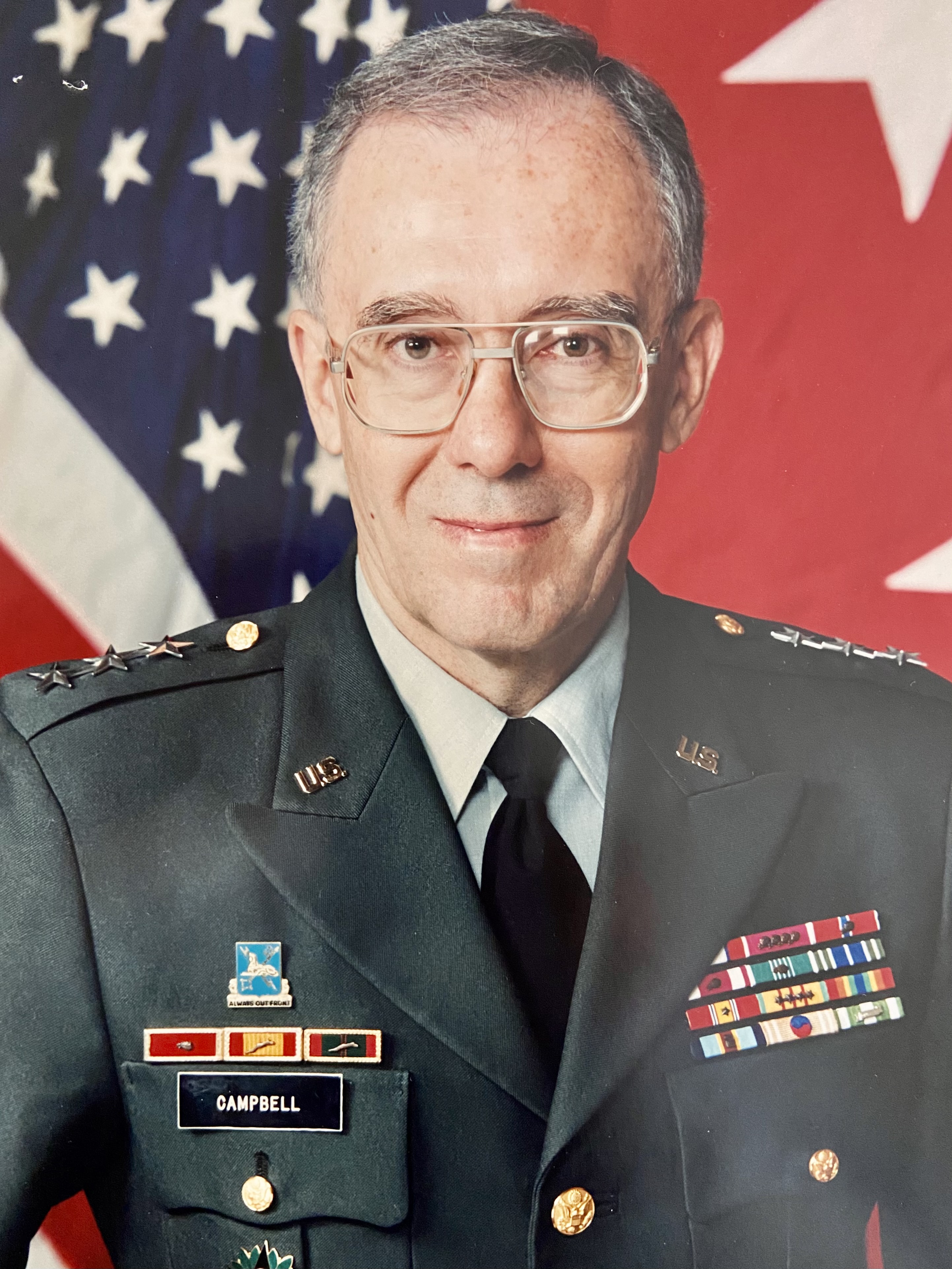 Lieutenant General (Retired) William H. Campbell served 38 years with the U.S. Army and 21 years as a government civilian, dedicating his career to the C5ISR community. During his career, he performed duties throughout the C5ISR field from user to combat developer to tester to senior leader. Beginning in 1987, he held key C5ISR leadership positions for 13 years, serving as Program Executive Officer (PEO) Intelligence and Electronic Warfare; Deputy for Program Assessment and International Cooperation, Office of Assistant Secretary of the Army (Research, Development and Acquisitions); PEO Command and Control; PEO Command, Control and Communications Systems; and Director of Information Systems for Command, Control, Communications, and Computers. Under his leadership, more than 250,000 C5ISR systems and devices were deployed to the Nation's warfighters. After his retirement in 2000, he served on the Army Science Board for 10 years, served on two Defense Science Board studies, chaired a National Academies study that produced a "bible" for agile acquisition of information technology, and served on the Army Historical Foundation Board of Directors overseeing construction of the National Museum of the Army. In 2002, he deployed briefly to Kuwait as a special governmental employee to assist in integrating C5ISR systems for Operation Iraqi Freedom.
Dr. John Pollard
Chief Scientist, Night Vision and Electronic Sensors Directorate
1968 – 2014
Dr. John H. Pollard served 46 years as a government civilian, dedicating his career to the Night Vision and Electronic Sensors Directorate (NVESD). Dr. Pollard began his time as a civilian in December 1968 at the U.S. Army Night Vision Laboratory at Fort Belvoir, VA shortly after the lab was established. He was instrumental in the research, development and delivery of numerous sensor technologies, directed research and technical activities in electro-optics, infrared (thermal) sensors, image intensifiers (night vision goggles), infrared imaging lasers and image processing, and was personally responsible for some of the greatest advancements in infrared detector technologies. These technologies ensure the U.S. Army and Soldiers have the all-weather, 24-hour fighting capability. By virtue of his celebrated career spanning more than 50 years, Dr. Pollard is genuinely a "founding father" of the Night Vision and Electronic Sensors Directorate (NVESD). His technical and scientific achievements in developing night vision goggles, considered cumulatively from the days of the Vietnam conflict through the current days of Integrated Visual Augmentation System and Night Vision Goggle-Next, have influenced the way the U.S. Army fights wars and conducts operations. He has served as a role model and provided advice and guidance to nearly every single engineer and scientist at NVESD over the past quarter century.
General (Retired) Dennis L. Via
Commanding General, Communications-Electronics Command
2007 – 2009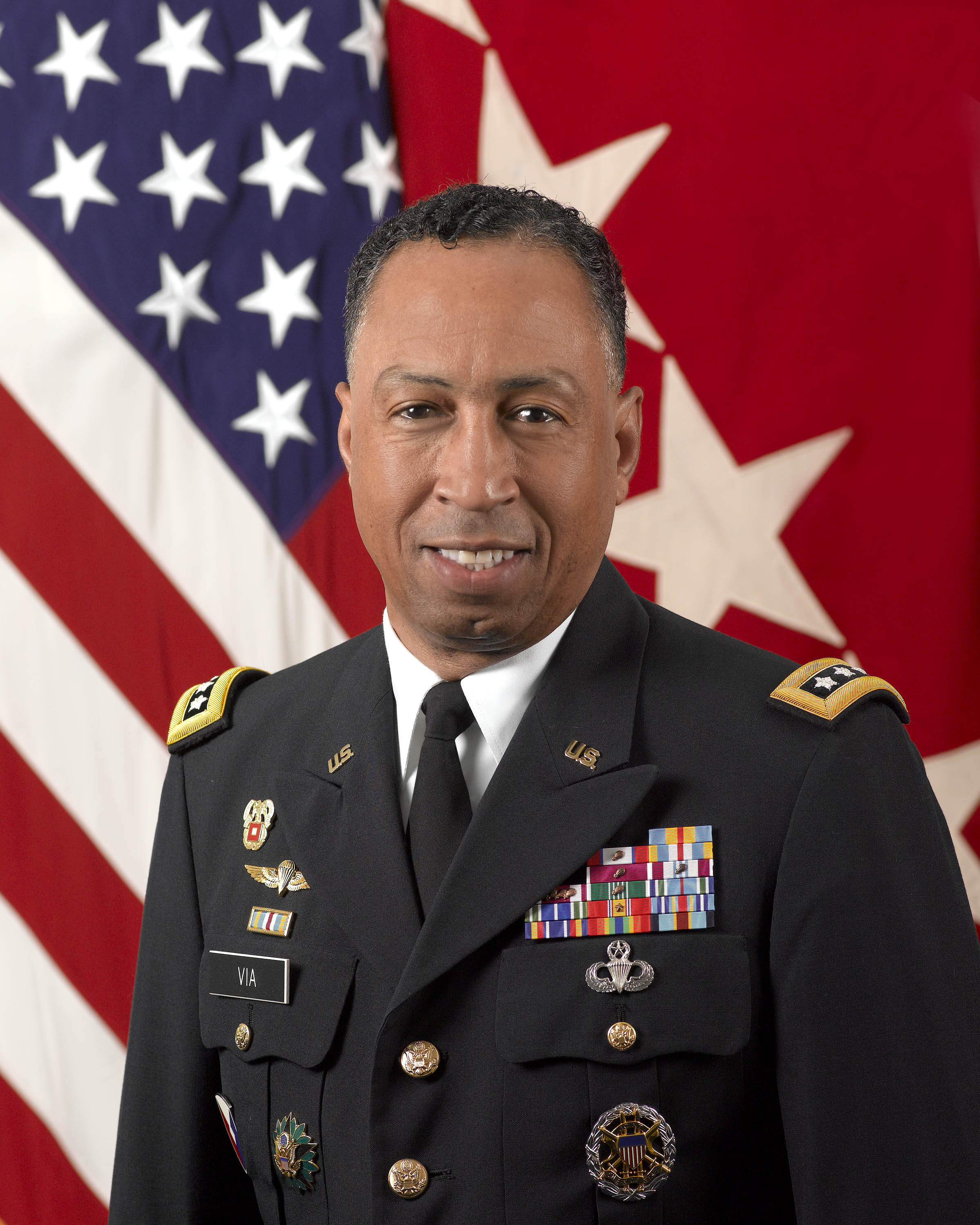 General (Retired) Dennis L. Via served 36 years with the U.S. Army, culminating his career as the 18th Commander of the U.S. Army Materiel Command, from August 2012 until October 2016. General Via holds the distinction of being the first commissioned Signal Corps officer in U.S. Army history to be promoted to four-star general, and is one of only eight U.S. Army African-American four-star generals. From July 2007 through June 2009, then Major General Via served as the Commanding General of the U.S. Army Communications-Electronics Life Cycle Management Command (CECOM) and Senior Commander of Fort Monmouth, NJ, where he was responsible for planning the Base Realignment and Closure of Fort Monmouth and relocation of CECOM to Aberdeen Proving Ground, MD. As the Commander of AMC, he was directly responsible for all logistics, information technology, research and development, contracting, foreign military sales, industrial base manufacturing and depot operations for the U.S. Army. His awards include the Defense Distinguished Service Medal; the Distinguished Service Medal with Oak Leaf Cluster; Defense Superior Service Medal; Legion of Merit with Oak Leaf Cluster; Defense Meritorious Service Medal with Oak Leaf Cluster; Meritorious Service Medal with four Oak Leaf Clusters; Army Commendation Medal with Oak Leaf Cluster; Joint Service Achievement Medal; and the Army Achievement Medal.
Mr. Bryon Young
Executive Director, Army Contracting Command
2004 – 2017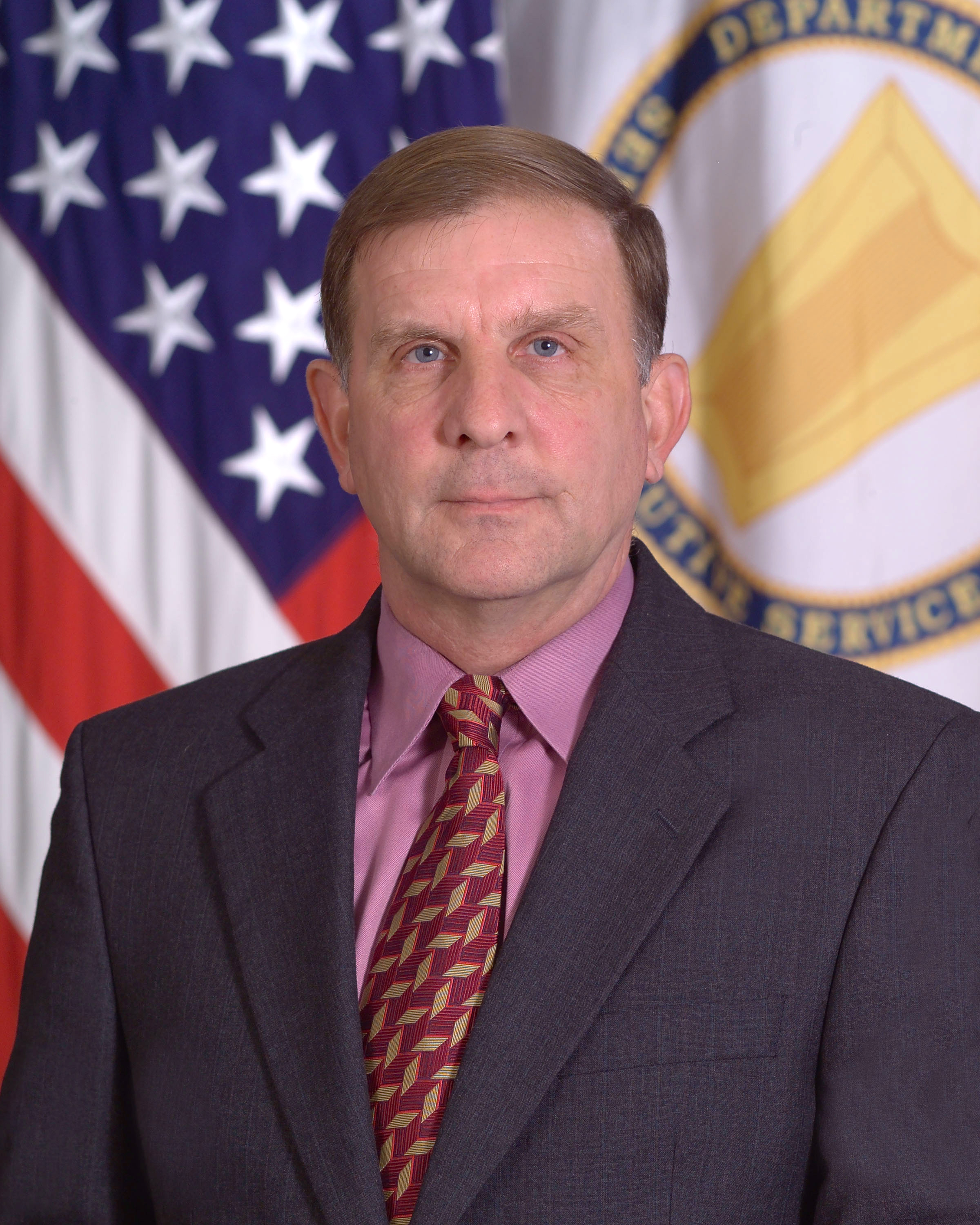 Mr. Bryon J. Young served 40 years of combined uniform and civilian service with the U.S. Army, culminating his career as Executive Director of the Army Acquisition Center (now known as Army Contracting Command, or ACC) – Aberdeen Proving Ground. During his 12 years as a member of the Senior Executive Service Corps and 28 years as an Army Officer, he instrumentally pioneered dynamic change across the DOD's contracting community. Mr. Young's dedicated support of the C5ISR mission began with his proactive management and successful consolidation of two ACC contracting centers into a single contracting entity, necessitated by the Base Realignment and Closure-directed move of the ACC-CECOM contracting center from Fort Monmouth, NJ to Aberdeen Proving Ground, MD. Despite the challenges associated with the move, Mr. Young achieved organizational efficiencies while providing consistent contract support to all mission partners across the entire C5ISR enterprise. His significant testimony to the Gansler Commission ensured that many of his recommendations, including the need for increased organizational oversight; standardized contracting tools and processes, and a significant increase in 1102 career series personnel, were reflected in the Commission's final report. Mr. Young's leadership and technical ingenuity have significantly impacted delivering readiness and achieving the Secretary of the Army and Chief of Staff of the Army's modernization efforts. Mr. Young retired in 2017.
---
OUR MISSION
Preserve the history of the C5ISR Community, and give all members a sense of heritage, honor, pride and belonging.
---
OUR VISION
Celebrate the individuals who enable C5ISR readiness.
---
COMMAND INFORMATION
CECOM Headquarters is located at:

6585 Surveillance Loop, Building 6002,
Aberdeen Proving Ground, Maryland 21005