2018 Hall of Fame Inductees
Major General (Ret) Gerard P. Brohm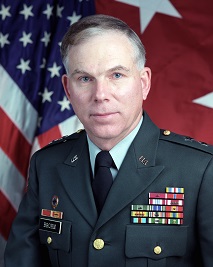 Maj. Gen. (Ret) Gerard P. Brohm served as the Commanding General of the U.S. Army Communications-Electronics Command (CECOM) from January 1995 until September 1998, when he retired after 32 years of service. Maj. Gen. Brohm's vision and leadership with acquisition reform streamlined CECOM's procurement processes and improved the organization's relationships with industry. Maj. Gen. Brohm directed initiatives to link CECOM more closely to industry by entering into partnering agreements with major suppliers. The most notable of these approaches included the Wholesale Logistics Modernization Program, later renamed to simply Logistics Modernization Program (LMP). LMP sought to modernize the Army's logistics system and use the same computer-based tools as private industry in order to create a better supply system. LMP addressed requests in an almost real-time environment instead of running batches of requisitions, which dramatically improved CECOM's responsiveness to customer needs. On June 5, 1996, just over a year into his command, Maj. Gen. Brohm accepted, on behalf of the CECOM Logistics Readiness Center, the President's Quality Improvement Prototype award for demonstration of outstanding achievement in quality management. Another of Maj. Gen. Brohm's goals was greater cooperation and coordination with the academic community, setting the stage for the future CECOM workforce. Through the successful accomplishment of his goals, Maj. Gen. Brohm defined the relationships, processes, and standards CECOM continues to utilize today. Without a doubt, Maj. Gen. Brohm is the epitome of an innovative leader and community partner who significantly and positively helped to define CECOM. Click here for interview video.
Mr. Edward G. Elgart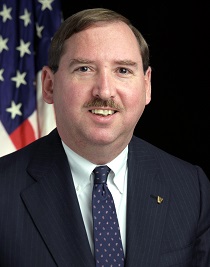 Mr. Edward G. Elgart served as the Executive Director for the U.S. Army Communications-Electronics Command (CECOM) Acquisition Center at Fort Monmouth, New Jersey, from 1989 to 2010. He then established the Army Contracting Center – Aberdeen Proving Ground (ACC-APG) for Command, Control, Communications, Computers, Intelligence, Surveillance and Reconnaissance (C4ISR) when all contracting activity was reorganized under the newly established Army Contracting Command. He served in the ACC-APG assignment from 2010 until his retirement in 2011. Mr. Elgart had a long, distinguished career supporting not only CECOM and the C4ISR community but also the Army's entire contracting community, supporting locations at Aberdeen Proving Ground, Maryland; Fort Huachuca, Arizona; Fort Belvoir, Virginia; Fort Monmouth, New Jersey; and Tobyhanna Army Depot, Pennsylvania. Mr. Elgart's influence was broad and deep. During his career, Mr. Elgart was honored with two Senior Executive Service Presidential Rank Awards—one in 1996 and one in 2002. Mr. Elgart served as the Acting Deputy Assistant Secretary of the Army (Procurement) and as the Army's Competition Advocate General during two transition periods at the Department of the Army, from May 1997 to May 1998 and from August 2000 to January 2002. Following the September 11, 2001 terrorist attack, he helped lead the effort to reconstitute Army procurement operations in the Pentagon. Mr. Elgart was also instrumental in overseeing the move of the CECOM Contracting Center to APG under BRAC 2005. Mr. Elgart is considered one of the true pioneers in Army contracting. During his long and distinguished career, he was the consummate professional who was highly revered. His expertise, can-do attitude, and commitment to America's Soldiers were unmatched. Click here for interview video.
Major General (Ret) Robert L. Nabors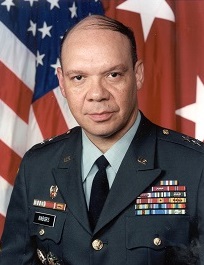 Maj. Gen. (Ret) Robert L. Nabors served as the Commanding General of the U.S. Army Communications-Electronics Command (CECOM) from September 1998 until his retirement in July 2001, completing 35 years of military service. Maj. Gen. Nabors' leadership and contributions ushered CECOM into the digital age and the beginning of operations in the cyberspace domain. These actions and his leadership left an indelible mark on the organization. Maj. Gen. Nabors focused on leading CECOM to help the Army transition into the 21st century through support of the Force XXI and The Army After Next concepts, which equated to a restructuring of the force around the years 2010 and 2025, respectively. During his time as CECOM Commander, Maj. Gen. Nabors reached numerous milestones in support of his mission. Most notably, Maj. Gen. Nabors ensured CECOM's achievement of 100 percent Y2K compliance for 414 weapons systems in over 200,000 information infrastructure systems. During his first year as Commanding General, Maj. Gen. Nabors oversaw the incorporation of Tobyhanna Army Depot as the seventh major organizational component to come under CECOM control. With the official transfer, CECOM was able to provide all life cycle management and depot maintenance operations offering superb communications-electronics systems support to Soldiers in the field. Throughout his distinguished career, Maj. Gen. Nabors clearly embodied leadership, dedication to the mission, and focus on the Soldier. Click here for interview video.
Mr. David M. Noyes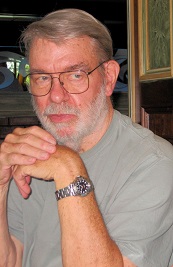 Mr. David M. Noyes was a nationally recognized subject matter expert in the fields of Signals Intelligence (SIGINT) and Electronic Warfare (EW) with an emphasis on radio direction finding and target location techniques. From 1984 until his retirement in 1999, Mr. Noyes was the Division Chief for the SIGINT and Payload Integration Division, Intelligence and Information Warfare Directorate, U.S. Army Communications-Electronics Research, Development and Engineering Center. He also held this position for predecessor organizations in the U.S. Army Communications-Electronics Command (CECOM) EW Laboratory and the Center for EW/Reconnaissance, Surveillance, and Target Acquisition. Mr. Noyes singularly and positively impacted peers, junior engineers, scientists, and senior decision makers across CECOM and the Program Executive Office, Intelligence EW and Sensors, to include five of the most demanded and highest leadership priority capabilities such as airborne EW, ground EW, airborne SIGINT collections, and airborne intelligence collection, dissemination, and processing. Mr. Noyes was instrumental in the design, development, fabrication, testing, and successful fielding of a variety of intelligence and EW systems that formed the foundation of current Army SIGINT systems. His hallmark characteristics combined with his personal integrity, passion, work ethic, technical acumen, and innovative approaches to problem solving earned him the respect and recognition from industry and his peers. His enduring legacy of 40-plus years will always be remembered within the CECOM workforce, the industrial base, and the U.S. Army. Mr. Noyes passed away in May 2017. Click here for interview video.
Mr. John H. Sintic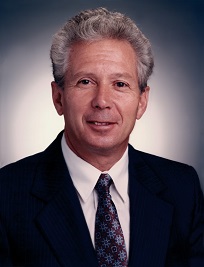 Mr. John H. Sintic served as the Director of the U.S. Army Communications-Electronics Command (CECOM) Software Engineering Directorate from 1989 to 1994. Mr. Sintic's directorate was the single CECOM focal point for providing software life cycle management, software engineering, and software support to 227 mission-critical defense systems used in strategic and tactical battlefield functional areas supported by CECOM. Application categories included communications, intelligence and electronic warfare, tactical fusion, command and control, avionics, training and maneuver systems, and fire support. More than 70 of the systems deployed worldwide received intensive post-deployment software support to help them keep pace with the changing battlefield environment. During operations DESERT SHIELD and DESERT STORM, Mr. Sintic's organization provided fighting units with software capabilities, using a 24-hour-a-day operation with a user hotline and in-theater representatives. These capabilities played a major role in the technological edge exhibited by the troops. Mr. Sintic conceived and oversaw the development of the Army Interoperability Network—a capability that provided the interconnection of geographically distributed systems. The network yielded a significant return on investment by avoiding costs needed to collocate systems and began to revolutionize how the interoperability of battlefield systems was assessed. Mr. Sintic also helped to conceive, develop, and institutionalize the Army's software awareness program for general officers and Senior Executive Service officers. The program, which has been endorsed by the Secretary of the Army, the Chief of Staff, and the Directorate of Information Systems for Command, Control, Communications, and Computers was offered at West Point and later expanded to include information technology in general. Mr. Sintic passed away in February 2015. Click here for interview video.
---
OUR MISSION
Preserve the history of the C5ISR Community, and give all members a sense of heritage, honor, pride and belonging.
---
OUR VISION
Celebrate the individuals who enable C5ISR readiness.
---
COMMAND INFORMATION
CECOM Headquarters is located at:

6585 Surveillance Loop, Building 6002,
Aberdeen Proving Ground, Maryland 21005